1827
Little is known about The Elizabeth, a Milford Schooner, which went ashore in 1827, its cargo is unknown and it is thought that she may have been salvaged.
1853
The Success, a Poartmadog sailing smack, 23 ton capacity was carrying coal, she stranded, left Pwllheli bound for Portmadog.
1861
Sir A.N.McNab, a Maryport Brigantine, 98 tons capacity, became distressed and dragged anchors onto Duffcarrig beach.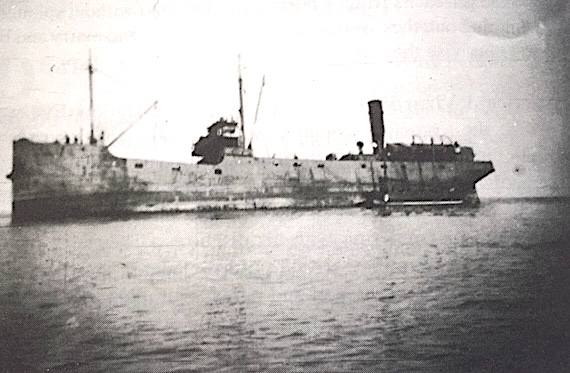 1868
Ullswater, A 247 tons capacity Brigantine with what is described as general cargo was lost seven miles south, south west of Arklow on Salt Rock, having departed Liverpool, bound for Rio De Janeiro.
1881
The pub named after the Barnstable Schooner, The Orphan Girl, is located directly inshore of where she foundered on Seafield beach. A Schooner of 77 tons capacity, she was carrying bags of cement, having left Rochester bound for Liverpool. One crew member is believed to have been drowned. The ship is believed to have been re-floated by local seamen and carpenters and sailed on to Arklow.
Much more information is available on the ship in local news reports from the time and, indeed, in the like named pub, The Orphan Girl.
1907
The Eleanor, a 4 ton yawl from Courtown, carrying ballast, foundered four miles north of Courtown.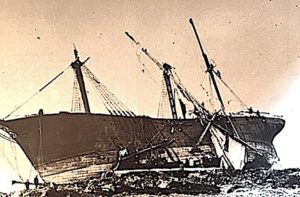 1947
The Isallt (or Ishallt), a three masted schooner (and twin diesel engines) with a capacity of 134 tons, carrying fertiliser and bound for the Caribbean (or Waterford?) struck rocks at Ballymoney north strand. She was captained by Captain Charles McGuinness, whose body was never found. Neither was the body of a lady passenger, thought to be on the ship. There were two known casualties and two crew members survived. There is an amount of local focloir surrounding the captain and the lady of the ill-fated vessel.
1966
Dredger (No 2), a Belfast suction dredger, with 213 tons capacity, cargo ballast, was being towed to Cork to be scrapped, no one on board, she broke her tow ropes in heavy weather and after drifting for a few days off Ballymoney was washed ashore onto the rocks north of Ballymoney beach.