Over the years and decades and back through the 19th and 20th centuries there have been many mysterious incidents and happenings in and around Ballymoney. There are the stories about the haunted marl hole in Warren's field, the headless horseman in Kildermot, the haunted room in the old Seafield house, the scary image at Carty's Hollow, the mystery surrounding Captain Charles McGuinness, whether he survived or not, the priest who worked miracles and lived in Cooney's yard, the eerie sound of the banshee and the echo from Fanning's yard.
But the first quarter of the 21st century has witnessed one happening that beats them all. On Thursday 23rd April 2020, as part of The Village initiative to clean up the area, members of the Committee replaced a bench to its original location, having been in storage for a number of years. The bench, affectionately known as "Pat's Bench" had been removed some years earlier for road and water main upgrades. Work finished on installing the bench mid-afternoon on Thursday 23rd. With shiny new timbers and on a solid footing, locals and strollers (from within the 2K walking limit) alike were delighted to see the bench back in its rightful place.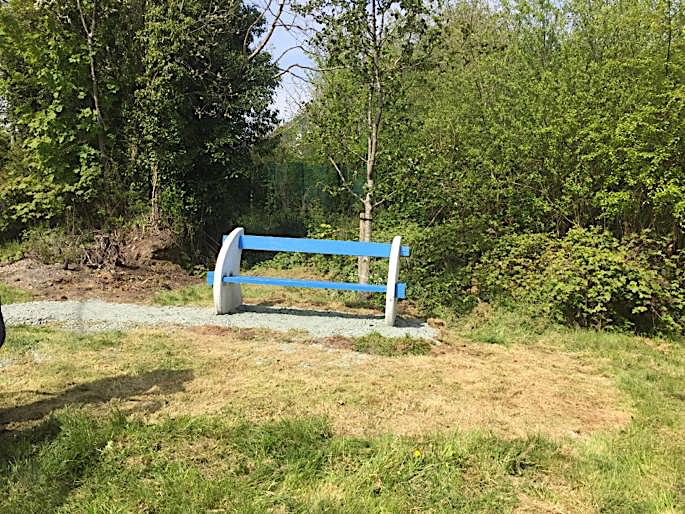 RESTORED SEAT INSTALLED – THURSDAY 23RD APRIL 2020
Alas, on the night of 23rd /24th April, the Ballymoney ghost was at it again. Yes, the bench mysteriously disappeared without trace. The Villagers were both furious and astounded. With the bench weighing possibly the best part of ¼ tonne, this ghost had to be strong!
The bigger part of the mystery, however, is that on the morning of the 25th April the bench was back in place, almost exactly where it had been. It had been replaced again under the cover of darkness. Local CCTV cameras were checked to reveal no sightings of the ghost or his movements. Although slightly damaged (possibly tooth marks), the Community, although baffled by its disappearance, were ecstatic to have it back. With the aid of a mechanical digger, the bench was lifted back to its previous position.
Colour co-ordinated with the newly installed flower boxes at the approach to the village and "Tom's Bench" at the top of The Sea Road, hopefully it will remain there for many years to come.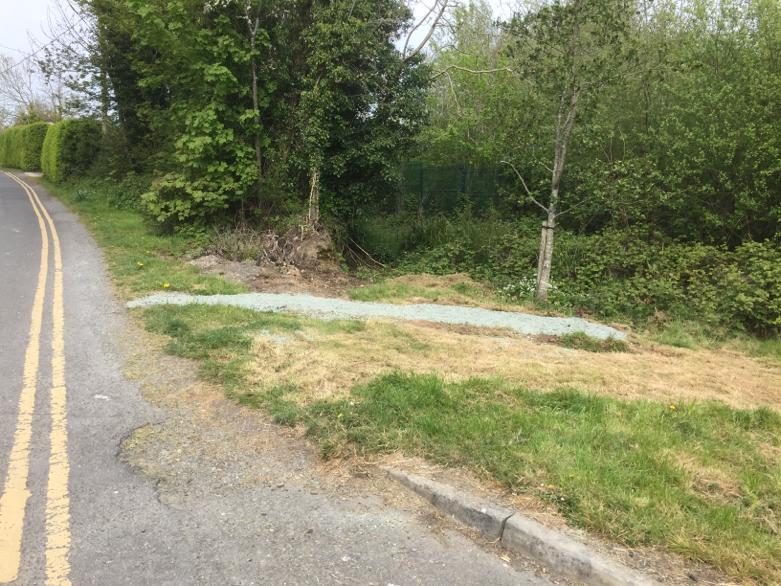 SEAT GONE!! – FRIDAY 24TH APRIL 2020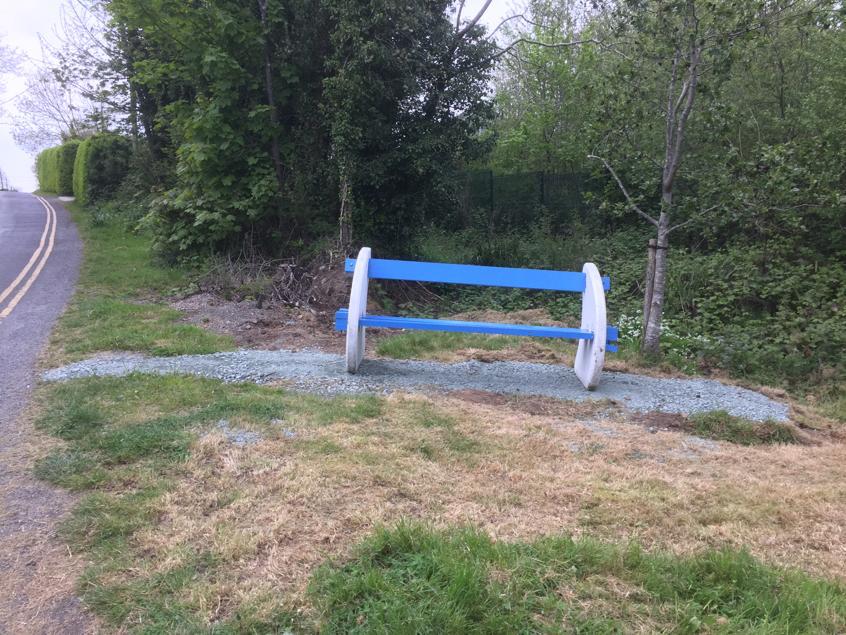 SEAT BACK!! – SATURDAY 25TH APRIL 2020